Best regards of the day to Anna Savelievna Safina!
The team of Sokolniki Exhibition and Convention Centre sincerely congratulate Anna Savelievna Safina on her birthday!
On your Birthday we wish you splendid health and strength, wish your eyes to shine with wisdom and happiness. Let peace prevail in all parts of your life! Let your kindness and helpfulness bring joy to your nearest and dearest for many years to come!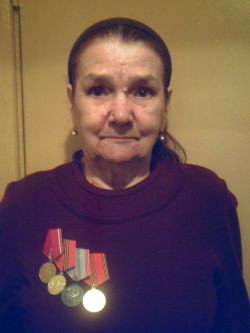 Source: Project "Our veterans"