43 days left till the Great Patriotic War Victory Day
During wartime and postwar years many poems dedicated to the heroism of the Soviet soldiers defeating the Nazi Germany were published. Anna Akhmatova, a recognized classic of Russian poetry also composed many a chef d'oeuvre, widely known across the country in spite of the raging censorship relentlessly filtering her work.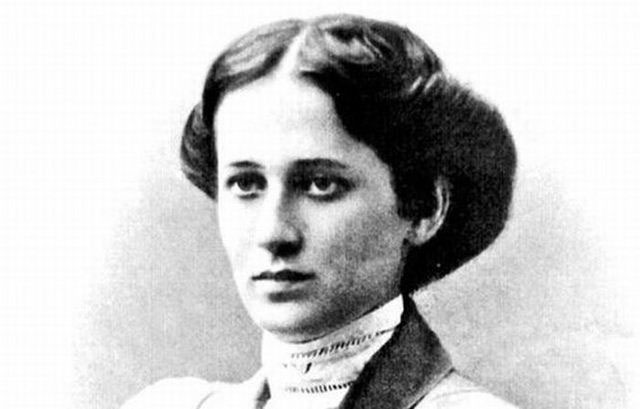 Anna Akhmatova
Here are some of her poems:

The Military Field-Nurse
(From Iosif Grishashvili, 1945, Georgian Poetry)
Fighting, I heard the close blast,
And all was gone in dimness.
Friends, I was doing what I must,
And any praise is needless.
Laying for free days in a mess –
Alone, forgotten there –
I saw my Kura's waters, blessed,
And my Tbilisi, fair.
Out my wound was pouring blood,
Death – crashing my resistance …
But here the nurse chanced me to find
And turned back to existence.
And after that, I look for her,
Grieve, as for my bride, dear,
Can never see her any more,
And nothing of her hear.
Translated by Yevgeny Bonver, February 8, 2005
Corrected May 2008

Courage

We know what is now on History's scales,
What is, in the world, going now.
The hour of courage shew our clock's hands.
Our courage will not bend its brow.
None fears to die under the bullet's siege,
None bitters to lose one's home here, —
And we will preserve you, O great Russian speech,
O Russian great word, we all bear.
We'll carry you out, clear and free, as a wave,
Give you to our heirs, and from slavery save.
Forever!

Translated by Yevgeny Bonver, August 13, 2004
Corrected May-June 2008

"A Widow in Black…"
1921
A widow in black — the crying fall
Covers all hearts with a depressing cloud…
While her man's words are clearly recalled,
She will not stop her lamentations loud.
It will be so, until the snow puff
Will give a mercy to the pined and tired.
Forgetfulness of suffering and love —
Though paid by life — what more could be desired?
Translated by Yevgeny Bonver, August, 2000
Edited by Dmitry Karshtedt, February, 2001

The Victory
1943-1945
2
Over a pier, the first beacon inflamed —
The vanguard of other sea-rangers;
The mariner cried and bared his head;
He sailed with death beside and ahead
In seas, packed with furious dangers.
3
By our doors Great Victory stays…
But how we'll glory her advent?
Let women lift higher the children! They blessed
With life mid a thousand thousands deaths —
Thus will be the dearest answered.
Translated by Yevgeny Bonver
April, 1996