39 days left till the Great Patriotic War Victory Day
One of the two Fourfold Heroes of the Soviet Union was Georgy Zhukov, a soviet military commander, since 1943 - Marshal of the Soviet Union; played the key role in defeating Hitler's hosts. Having earned Joseph Stalin's absolute trust Zhukov defined the soviet military strategy on all levels.

During the final stage of the war the 1st Belorussian Front under Zhukov's command liberated Warsaw, defeated General Joseph Harpe's and Field Marshal Ferdinand Schörner's armies. The Front's last triumphant combat was the final Berlin Mission.

In 1955 Georgy Zhukov was appointed Minister of Defense of the USSR. More information on the hero is available at Our Victory official website.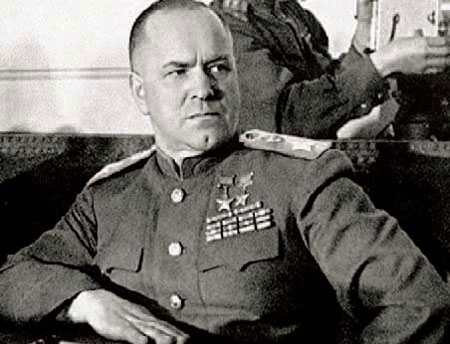 Georgy Zhukov