36 days left till the Great Patriotic War Victory Day
It is common knowledge that the movie entitled Only Old Men Are Going to Battle (Russian: В бой идут одни старики, in Russian language "Old men" also means veteran soldier or experienced soldier) is not only based on real facts, but also written after the memories of the Maestro himself – Vitaly Popkov, the legendary fighter pilot, Twice Hero of the Soviet Union, whom Leonid Bykov, a young film director met at a dinner party.
Leonid Bykov, his childhood's dream being piloting, had been nurturing a concept of a movie about soviet aviation. He wanted to reveal the character of Russian pilots paying attention to every aspect of their lives: ideas, crossing their minds in battle, their typical leisure pastimes, their fears and scruples. He wanted his characters to be lively, natural, and even looking like the real historical personages. Thus Grasshopper (the character of Sergei Ivanov) largely resembles young Vitaly. Romeo (the character of Rustam Sagdullayev) is the spitting image of a young Uzbek Morisayev. His girl-friend was not a pilot but a gunsmith in real life though, killed by an enemy shell. Whereas the grumbling mechanic, at first giving a rather cool reception to Grasshopper, remained utterly loyal to his commander to the very last.
Thus the newborn movie was so true-to-life and so drastically contrary to the party interpretation of the wartime chronicles that it alarmed the censorship which was reluctant to release it.

The documentary piece entitled "His Call Sign Was "Maestro"" tells us about the actual historic events forming the basis of Bykov's motion picture. Vitaly Popkov recognizes some of his war pals in the characters, tells the bits that didn't fit into the script. The most striking feature of his recollections is the high moral level of the guys, their self-sacrificial mood combined with youngsters" daring. Many jokes that evolved into aphorisms were recorded after Popkov's account of his youth. Every character had his own story.
His Call Sign Was "Maestro" is dedicated to soviet fighter pilots. It tells the story of the Singing Squadron with its Maestro – V. Popkov, its everyday joys and hardships. The film treats many sore subjects. Why the "Old Men" were so few? Wehrmacht's crafty arithmetic is unveiled: why did the number of hit enemy aircraft in German reports always exceed soviet statistics?
And of course, the movie answers the main question: where did the guys so young and inexperienced get all the pluck? The documentary features excerpts from an interview with Vitaly Popkov, episodes from Only Old Men Are Going to Battle movie and some documentary material of the WWII air fights. It was first aired on Channel 1 Russia on May 9, 2004
More fascinating material on the Great Patriotic War is available at Our Victory official website.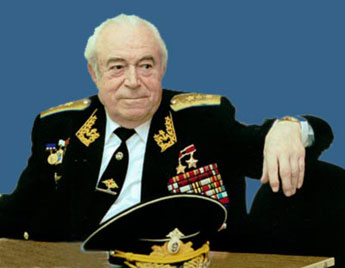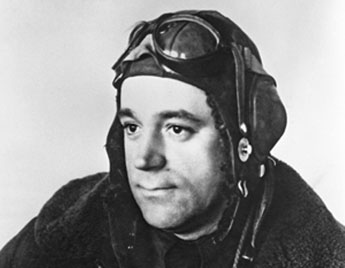 Vitaly Popkov