31 days left till the Great Patriotic War Victory Day
Just two years after the war the Secret Agent (Russian: Подвиг разведчика) movie was released by Kyiv Feature Films Studio, starring: Pavel Kadochnikov, Amvrosi Buchma, Viktor Dobrovolsky, and Dmitry Milutenko.
According to the plot, Aleksei Fedotov, an undercover soviet special agent, working by the name of Heinrich Ekkert is assigned a mission to get hold of the secret correspondence of General von Kuhn. Not only does the brilliant pro flawlessly complete the mission, but even manages to capture the general himself to further transport him to the USSR. Nikolai Kuznetsov, a real soviet secret agent working by the name of a German officer Paul Sibert, is deemed to be Aleksei's real life prototype. In November, 1943 in the town of Rovno (Ukraine), Nikolai Kuznetsov successfully carried out a mission of capturing and neutralizing General von Ilgen, Ostgruppen Special Forces commander.
For more information on war heroes visit Our Victory official website.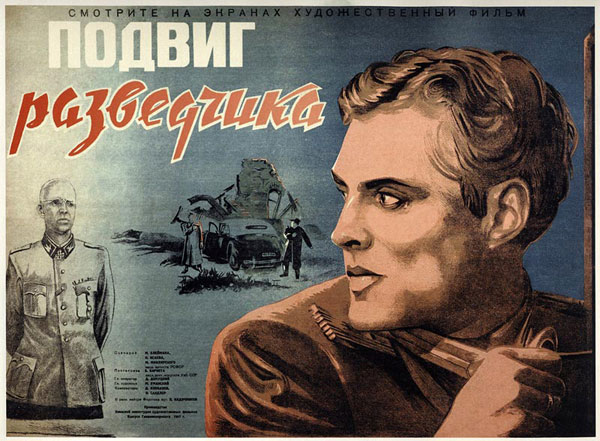 The Secret Agent movie