30 days left till the Great Patriotic War Victory Day
Many truly heroic deeds were done in the years of the Great Patriotic War. Though the list of the Heroes of the Soviet Union is dominated by men, women were no less heroic fighting vigourously for peace and justice. Maria Smirnova, Guards major, Hero of the Soviet Union (1944).
She was born on March 31, 1920 in the village of Vorobyovo, Likhoslavl District of Tver Oblast; graduated from the Likhoslavl Pedagogical College and Kalinin Aeronautics Club; worked as a junior school teacher and an aeronautics instructor; joined the Air Force in 1941; completed advanced pilot training at Engels Pilot School.
Maria went into action in May 1942 as pilot, later – air squadron commander. During the war she accomplished 950 combat missions, shelling enemy personnel and combat vehicles. By the order of the Presidium of the Supreme Soviet of the Soviet Union as of October 26, 1944 Maria Smirnova, Guards captain was conferred the title of the Hero of the Soviet Union for courage and flawless service.
She lived in Tver until July 10, 2002; buried at the Dmitrov-Cherkassk Cemetery. She was awarded the Order of Lenin, the Order of Aleksandr Nevsky, three Orders of the Red Banner, and countless medals.
For more information on war heroes visit Our Victory official website.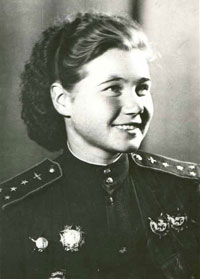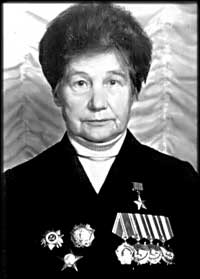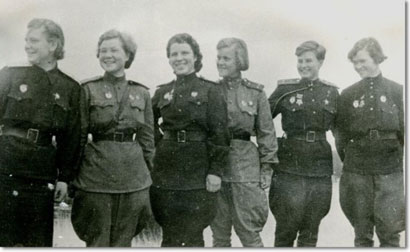 Maria Smirnova