26 days left till the Great Patriotic War Victory Day
One of the most prestigious Great Patriotic War decorations was the For the Defense of Moscow Medal. The Battle of Moscow is historically divided into two stages – the defensive and the offensive. This medal was conferred on those who took part in the defense part – October 19, 1941 – January 25, 1942. The medal was designed by N.I. Moskalyov, a famous soviet artist.
For the Defense of Moscow Medal is worn on the left breast. It was conferred to over 1 million warriors. The medal is made of brass in the shape of a regular circle, diameter – 32 mm. The face of the medal depicts the Moscow Kremlin wall and a T-34 tank with a combat platoon. An image of the monument to Minin and Pozharsky is engraved on the left side of the face. The upper semicircle contains the phrase, "For the Defense of Moscow".
For more information on war heroes visit Our Victory social project official website.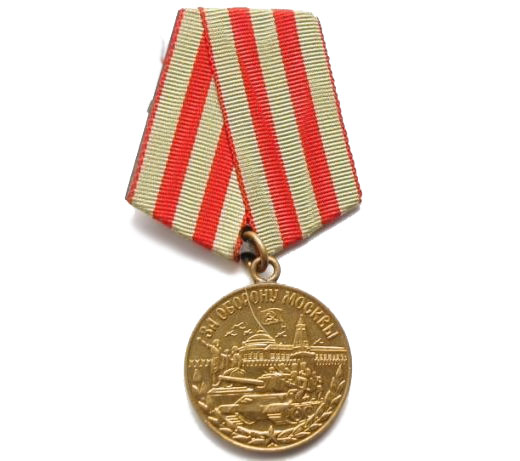 The Medal "For the Defence of Moscow"